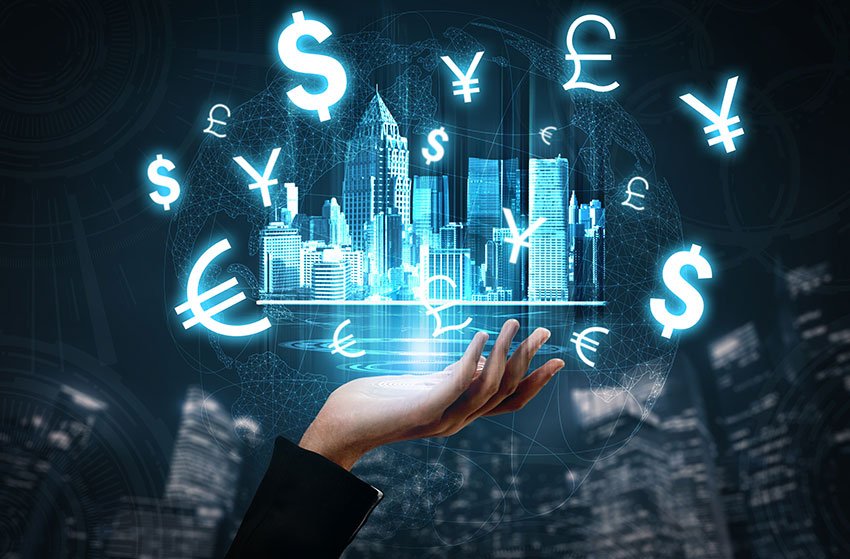 We all love saving money and even more investing them but why not make money from promoting some of your favorites Investing Affiliates Programs.
There are hundreds of affiliate programs you can join in the investing blogging niche.
Let's help you get into the most profitable investing affiliate programs so you can have another passive income.
Top 7 Investing Affiliates Programs for Bloggers
Below we'll talk about the top affiliate programs for investment bloggers.
Colmex Pro Affiliate 
Colmex Pro is a forex broker which offers online trading services to their clients in forex, stocks, CFDs and more through No Dealing Desk (NDD) execution.
Colmex Pro offers investors the best opportunity to grow and learn how to day trade successfully providing their partners with educational packages and trade room access. 
Affiliate Commissions: CPA UP TO $1000 per new client while rev. sharing is 25% commission on daily trading.
Trade View Investments
Trade View Investments is a privately held Proprietary Trading Firm located in Melbourne Australia.
Their team of professional Prop Traders specializes in trading Equities, Futures, Options, FX and Money Markets across multiple exchanges across the globe.
They are a technology-focused firm facilitating their trader's activities through the very latest trading and information platforms in real-time. They take a systematic approach to trading which follows a set of mechanical rules developed by our proprietary models.
Affiliate Commissions: 30% commissions on all Trader Development courses.
Ally Invest Affiliate Program
Ally Invest provides investors with a managed portfolio and self-directed trading investment options.
The Ally Invest affiliate program provides your site traffic with a safe and simple way to buy and sell stocks. Ally Invest is an online broker who provides low, flat trading fees with no minimum account requirements and no hidden fees.
Ally Invest's fair and simple pricing works to save your site traffic money and maximize their earning potential. There are no account minimums, so every user can trade as much or little as they want. Their award-winning tools suite is available to anyone who opens an account.
Affiliate Commissions: $25 – $50 per lead 30% commissions on all Trader Development courses.
Wall Street Journal Investing Affiliate Program
The Wall Street Journal affiliate program allows your online audience access to The Wall Street Journal's family of benchmark business periodicals. 
This program is ideally marketed to influential executives, investors, and leading financial professionals who could benefit from the Pulitzer Prize-winning content of The Wall Street Journal and its associated publications.
The Wall Street Journal's affiliate program offers your web traffic nothing but the top-notch content they know to expect online and in their hands from The Wall Street Journal. 
Affiliate Commissions: $30
Forex Mentor Investing Affiliate Program
Forex Mentor invites you to help spread the word about the internet's most credible Forex training resources. Their affiliate program is a fantastic way to earn significant commission by placing text links or banner ads on your website.
Many website operators just like you are enjoying healthy commission payouts from promoting our Forex training programs and our courses to their website visitors.
The Sharesale network tracks your affiliates' sales activities using state-of-the-art internet technology. 
Established in 2003, the Forexmentor team has been the trusted authority in Forex training for thousands of aspiring traders.
Affiliate Commissions: 30%
Motley Fool Investing
The Motley Fool is dedicated to helping the world invest — better. Founded in 1993 by brothers Tom and David Gardner, The Motley Fool helps millions of people attain financial freedom through our website, podcasts, books, newspaper column, radio show, mutual funds, and premium investing services.
The Motley Fool advocates for individual investors around the globe with offices in the UK, Australia, Canada, Singapore, and Germany.
The company has been around for over 25 years and remains one of the most trusted names in the industry. This program offers a 30-day cookie duration.
Affiliate Commissions: Average $100 per sale when your audience signs up for their products or services.
Bitbond Investing Affiliate Program
Bitbond has delivered blockchain-powered financial technology since 2013. They pioneered financial markets with Germany's first Security Token Offering.
You'll get 5% of anything that is invested through your link, and shortly after the subscription. You don't have to invest in the Bitbond STO in order to earn from the people you refer.
Bitbond is a smart way to invest. It runs a bitcoin affiliate program that is accessible to everyone who signs up with the site. It is a Person to Person (P2P) platform. 
Affiliate Commissions: 20% – 30% per lead.
For more great affiliate programs and tools that can make you money check some of our other posts in the Resources section.