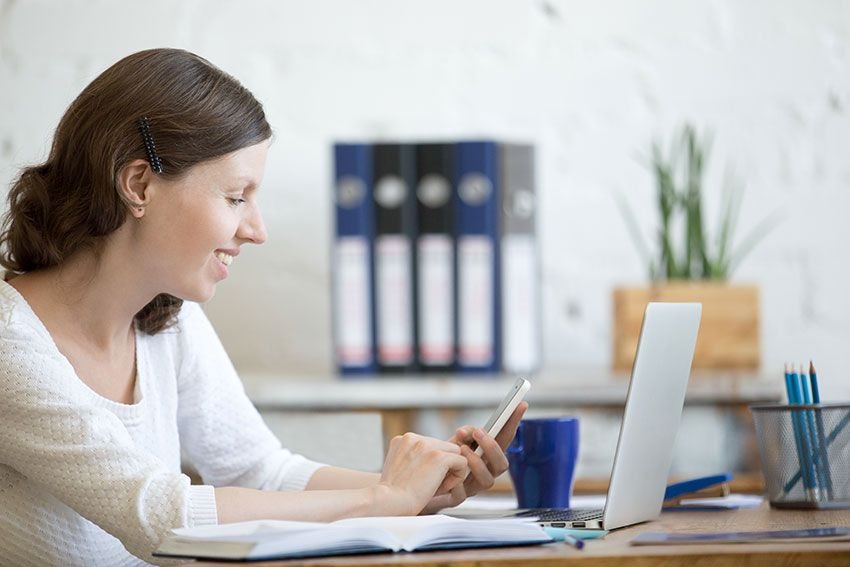 As a small business owner, we know that we have to take any opportunities and use any possible apps for Small Business that can help us grow. A recent study showed that more than half of small businesses don't even have a website, much less a mobile app.
Small businesses can get much of their work done right from their computer, laptops and even on a smartphone using some of the best apps for small business. 
The number of applications that have been developed over the past several years since the technology boom.
Best Apps for Small Business in 2020
If you are a small business owner, looking for more efficient ways to manage your team remotely, you might be interested in some apps to help you with your business. In this post, we'll share some of the best apps for small business.
G Suite
G Suite is collaboration tools provided by Google Cloud that consists of popular cloud applications. Google and combines them in an all-in-one suite for universal access across teams. 
The list of apps includes Gmail, Calendar, Hangouts, Google Drive (including 15GB of free storage), Sites, Google Docs, Sheets, Forms and Slides. One of the key feature of Google Suite is to speed up the work.
Google first released Gmail in 2004 and today 1 in 4 users now use Gmail for their email. Then it continues releasing new products. G Suite became popular alternative for small-to-medium businesses looking to use an application toolset where their teams can easily collaborate and share files, 
No free trial or free version. G Suite pricing starts at $6.00 per month, per user.
Features:
Email & chat archiving
Auditing & reporting
Cloud file storage
User access controls
Shared workspace
Survey management
Third party integration
Web forms
Customizable template
File management
And more
Real time notifications
Secure data storage
Custom email address
Calendar sync with Google
Mobile device management
Automatic backup
Event calendar
Task management
Live / video conferencing
Event scheduling
Evernote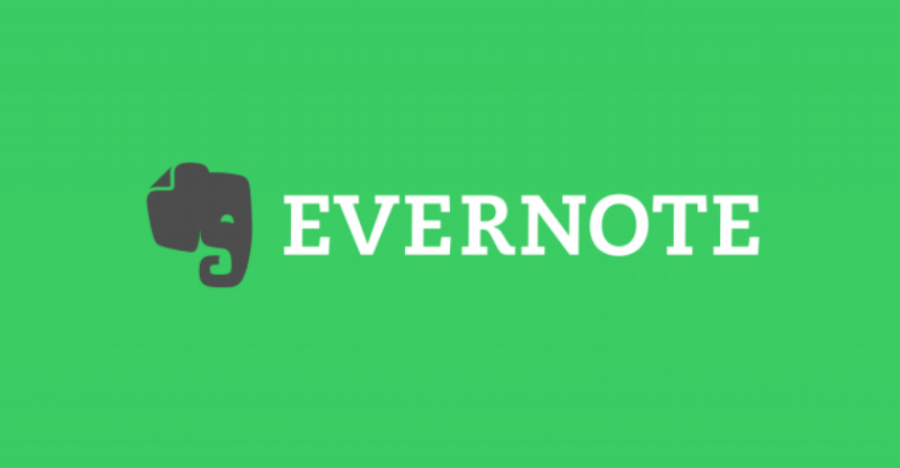 Evernote is a cloud-based tool that lets you take notes anywhere, find information faster, share ideas with anyone, take meeting notes, save web pages, to-do lists and more.
Evernote clients are available for Windows, Mac, Android and iOS. Notes can be accessed offline. You can also prepare their meetings and make action items and agendas within the app.
Evernote app is essential for all types of workers and business people who are always on the go but want to keep on track with their works.
Evernote has a free plan and offers a free trial for Evernote Business. Their paid plans start at $7.99 a month up to $14.99 a month.
Features:
Mobile and Web interface
Save favorite webpages
Annotation and markup
Store notes, web clips, files and images
Edit rich text and sketches
And more
Web clipping support
Save online resources in one place
Snap photos, record audio
Share notes and collaborate on files
Content available on any device
QuickBooks 
QuickBooks Online solution puts small businesses in complete control of their accounting. You can use QuickBooks to track your business' payments, sales history, invoice details, add users and edit permissions. 
QuickBooks by Intuit is used by millions of customers and provides smart tools for your business. It's a cloud-based solution that automatically downloads bank transactions and syncs across all your devices. 
With the QuickBooks mobile accounting app, you can create invoices, track miles, manage expenses, and more—and all on the go. If comes with a number of add-ons available, and even if you work with an accountant you can share your expenses and receipts.
QuickBooks is part of the Intuit brand, including also other financial tools:
Mint: a personal finance and budgeting software with a convenient app
Turbotax: tax return software for individuals and small businesses that allow you access to a real CPA review
Proconnect: tax return software for tax firms
QuickBooks offers 30-day free trial, no credit card required. Pricing starts at $10.00 per month.
Features:
Automatic tax calculations
Payment Tracking
Sales and expense management
Smartphone compatibility
Invoice management
Estimate creation
Export data to excel
And more
Invoice management
Mobile receipt capture
Pay online link in invoices
Bill management
Automatic site backup
App market
Balance sheet reporting
Connecteam
Connecteam offers a powerful, mobile-first platform that helps improve communication, enhance daily processes, and saves time. Over 100,000 employees worldwide use Connecteam to run their business. Its features include document management, project time tracking, mobile alerts, and time tracking.
You can communicate, operate and train your employees all from one place with an easy-to-use app. Easily communicate the right content at the right time to every single employee.
Connecteam lets you create native apps and configure to suit your business needs and requirements. Switch easily to paperless and automate daily procedures with Connecteam's mobile-first checklists and forms platform. 
Pricing plans, starting at $29 for up to 200 users. There is a free version for up to 200 users and a free trial.
Features:
Surveys & Forms
Secure Communications
Team and 1 on 1 Chat
Payroll Management
Advanced Reporting
Real-Time Workforce Insights
And more
File, Image, and Video Sharing
Real-Time Text Messaging
Repeatable Workflows
Asset Management
Employee Progress & Compliance
Training Courses
Dropbox Business
Dropbox Business is a cloud computing app that allows you to sync files and folders across various platforms. You can use the app to securely share your files, sync them easily, and collaborate with your colleagues.
Dropbox Business gives you plenty of space to store your files, sophisticated security features, and dedicated live support. It integrates with over 300,000 applications, ensuring that Dropbox works well with the tools and software your team already uses.
It has a secure, distributed infrastructure with multiple layers of protection. Dropbox simple and functional interface makes it easy to use for individuals or businesses of any level.
Starts at $12.50/month for 3 users with 3 TB of space.
Features:
Priority email and live support
Audits of user activity and sharing
Provides flexible storage plans
Two-step authentication (2FA)
App market
Unlimited file recovery and version history
Sharing controls
256-bit AES and SSL encryption
Remote wipe and account transfer
DocuSign
DocuSign  is an electronic signature application that enables people to send, sign, and approve documents, materials, and transactions on the go. It allows you to easily collect signatures online or via a mobile device. 
More than 250,000 companies and more than 100 million users send, sign and manage agreements anytime. DocuSign is easy to use and great value for money. 
Additional functionality allows for guided signing to multiple recipients with multiple documents, data collection, reporting, custom storage folders, and workflow templates.
DocuSign Standard offers additional options for customization and scalability.
Their paid plans start at $10 a month. There is a free version and a free trial.
Features:
Email to Signature
Agent Role
ESIGN compliant
Certificate of Completion
Designed for Mobile
And more
PowerForms
Collaboration/Markup
Dynamic Forms
Advance Correct
Biometric Phone Authentication
SOS Online Backup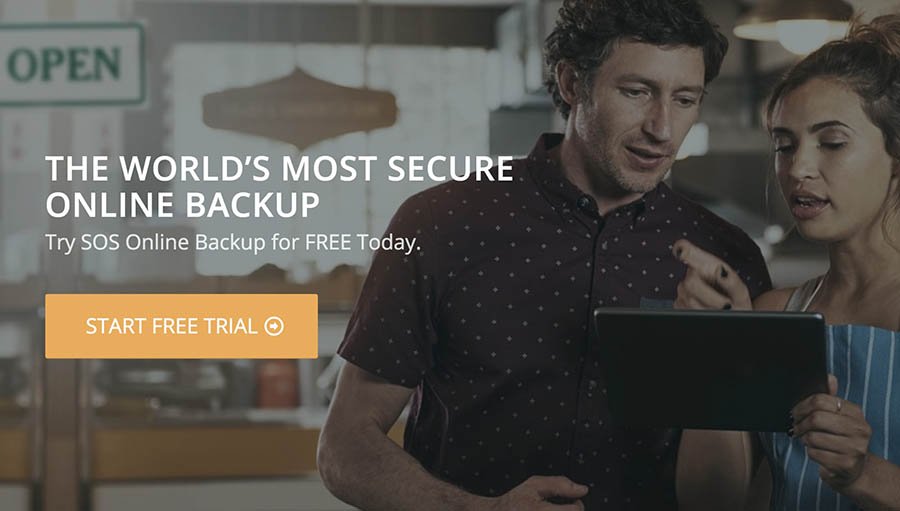 SOS Online Backup was launched in 2001. It includes unlimited versioning, automatic and infinite archiving, and mobile accessibility. 
You can backup as many computers as you need using one account and any of the files that you've backed up can be shared simply. You can select as many files as you'd like to share with friends and colleagues.
SOS Online Backup is a great backup solution that provides both the software and storage under one roof at some of the cheapest rates in the business. 
Their plans start at $4.99 a month for up to 5 devices. Their affordable price and great features makes it a great addition to the apps for small business list.
Features:
Fast download speeds
Strong security
Network-attached storage backup
Free Customer Support 7 Days/Week
Scheduled Automatic Backup
And more
Private encryption
Mobile backup
Hybrid backup
Instant Individual File Recovery
Unlimited Version History Recovery
Skype
Skype is a web-based communications tool that offers video chat, international calls, and texting via the web. There is a free version and Skype for Business. The free version of Skype is incredibly comprehensive for a free product.
Skype provides advance scheduling, multi-party 1080p HD video conferencing, plus real-time application and desktop sharing with support for PowerPoint presentations
Skype is simple and user-friendly. Setting up calls, creating new contacts, and getting set up are all easy to do and it is a must-have from our list for apps for small business.
Skype is FREE for use by up to 25 people. Their paid plans start at $2 per user per month.
Features:
Send files
Group screen sharing
Screen sharing
Send texts (SMS)
Instant messaging
And more
Skype to Skype calls
Calls to mobiles and landlines
Group calls
Forward calls
Video messaging
Over 5 million employees (3.6% of the U.S. employee workforce) currently work-at-home half-time or more.
Using the right apps for small business can not only save you time but help you grow and get to the next level.
For more great apps for small business that can save you money and optimize your business check some of our other posts in the Apps section.