A good Referral Program Software is needed if you are looking to start a referral program for your business. These Referral Program Software are ranging from apps that are fully focused on referrals to multi-faceted platforms with many different sizes and features.
Top 5 Referral Program Software
We spent the time finding the top Referral Program Software, because we know comparing different referral program software isn't easy.
Referral Candy
The first referral marketing tool on our list is Referral Candy that gets you more customers by driving referrals. It is most suitable for eCommerce stores with 100 transactions a month minimum. It is an easy-to-integrate referral program, fully automated and customizable.
After you become a customer you are automatically set as affiliates/partners as well. The whole process of opening an account and set it up is pretty easy. Some of the platforms that are integrated with ReferralCandy include WooCommerce, Bigcommerce, Magento, and many custom stores or other platforms.
The traditional old way of word-of-mouth marketing transferred into this easy-to-use ReferralCandy that businesses can benefit from.
The premium pricing plan for ReferralCandy starts at $49 per month with a commission-driven pricing structure, but you can also test it first by using the ReferralCandy free trial.
FriendBuy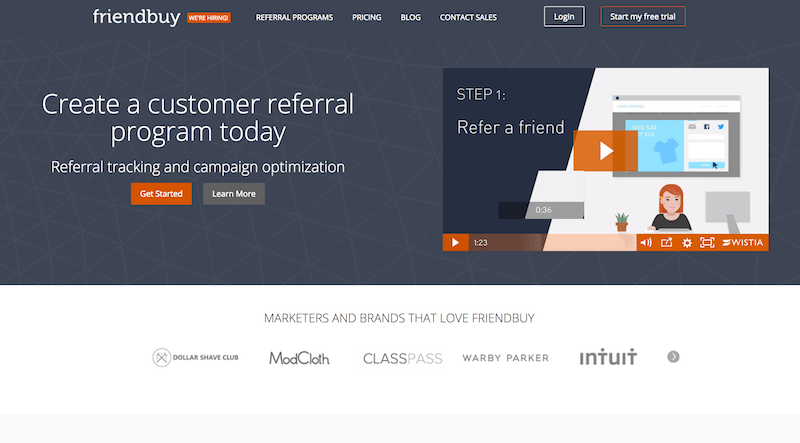 FriendBuy referral program is powering many recognizable e-commerce companies and it is a SaaS platform based. It comes with key features like reward programs, email capture, fraud detection, analytics, A/B testing, and reporting that increase referral and helps manage marketing campaigns.
Transforming customers into engaged and loyal brand advocates or expanding your reach is all part of the reasons why Friendbuy's refer-a-friend programs have such a high ROI.
Your referral campaigns and your optimal user experiences will merge seamlessly using event-based triggers or flexible APIs. Its analytics and offers a robust reporting suite identify and reveal metrics that help you identify marketing strategy quickly for your referral or adapt for optimal growth.
Targeted offers to the right user at the right time are delivered for the campaigns by using the personalization and segmentation options.
Friendbuy pricing starts at $249.00 per month and offers a free trial.
Ambassador
From Fortune 100 brands to small and mid-market, Ambassador is attracting a growing number of companies. It is trusted by the world's most recognized brands and makes it the world's #1 Referral Marketing Software. 
An effective approach helps you target your potential customers using this referral marketing platform. 
Ambassador Referral Marketing's API interface allows for integration with various third-party applications such as Shopify, MailChimp, Salesforce, Stripe, SendGrid, Chargify, Campaign Monitor and more.
Ambassador offers a few different plans Starter, Professional and Enterprise with price of $800/month to $1500/m and custom by quote.
Referral Rock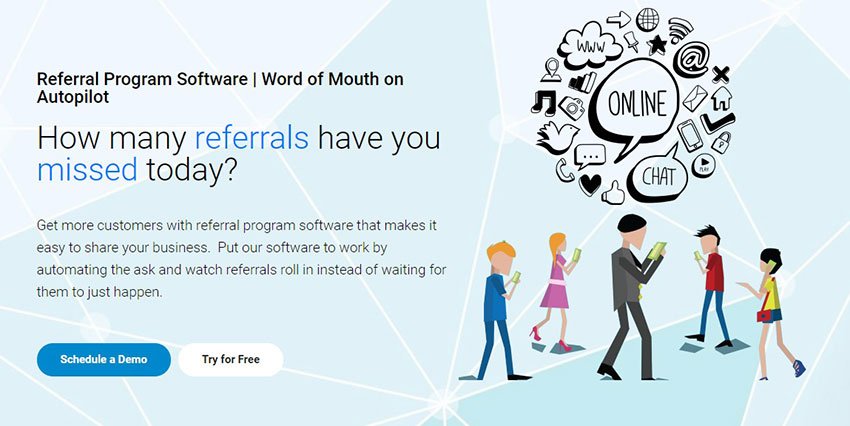 Referral Rock helps any business get more customers using its own referral network. This online referral marketing automation suite fully customizes your referral program by providing a consistent, on-brand experience.
Unlock new referrals with referral program software that helps you remove roadblocks that stop customers from referring you.
Integrated with your business and systems processes are not only your rewards but also your voice, your brand, your incentive structure, and more. You can automate every step of the process by using this Referral Rock Software.
You can put your referral marketing on autopilot with proven best practices by using Referral Rock referral program software service.
Pricing starts at $200 per month and goes up to $800 per month.
LinkTrust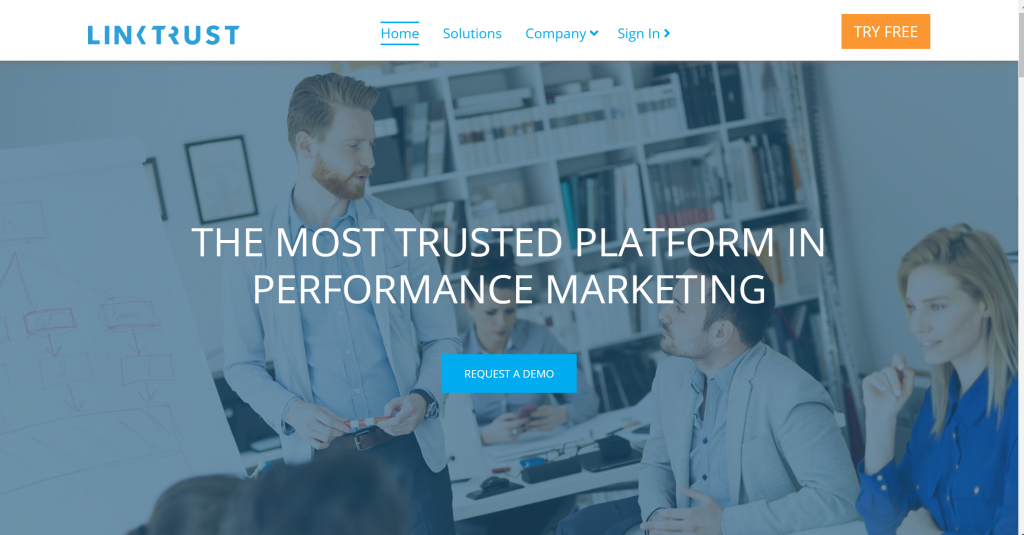 LinkTrust is an affiliate tracking and lead generation software designed to helps businesses track and optimize the performance of their online marketing campaigns.
You can drive more leads and sales to your website by creating an affiliate program. 
LinkTrust comes with many features and capabilities you need to effectively manage your affiliates and track their marketing efforts.
With proven best practices, using Referral Rock referral program software service, you can put your referral marketing on autopilot instead of hoping referrals happen by themselves.
LinkTrust pricing starts at $249.00 per month and offers a free trial.
For more great apps and tools that can save you money, and optimize your business and finances check some of our other posts in the Resources section.