E-commerce Platforms are based on a technology that manages the online store processes, including fulfilling orders, calculating taxes, and managing inventory by adding or removing products. 
The eCommerce industry made $2.3 trillion in sales in 2017, according to statistics, which is projected to double by 2021.
There are a lot of eCommerce platforms out there and lots of options can make it hard to figure out which platform is right for your needs. In this post will make it easier to pick the top Ecommerce Platforms.
Best 8 Ecommerce Platforms
Shopify
Shopify is a complete cloud-based eCommerce platform and the most flexible, feature-rich and the most complete ecommerce platform. It allows users to create online stores without coding. No software installations or hosting services are required.
The basic package includes SEO features and advanced eCommerce analytics. The Theme Store offers an extensive range of over 150+ professionally designed themes.
All themes come with drop-down navigation support, SEO tools, free updates, social media icons, free stock photos, built-style and color palettes, customizable content sections, and all are mobile-friendly.
Shopify is one of the most popular eCommerce platforms and it has been able to cater to over 800,000 businesses by providing tools specifically designed for offline retail. 
Price starts at $29/month up to $299/month.
BigCommerce
BigCommerce is another one from our eCommerce platforms list that was founded in Austin, Texas in 2009. It offers benefits for both small, medium-sized and large businesses.
BigCommerce does offer excellent e-commerce store management features, including web hosting, product management, order fulfillment, online payments, modern designs, and customization features.
According to Trends.Builtwith statistics the popularity of BigCommerce is increasing and currently, it empowers 154.000+ live websites.
Accept a variety of payment methods, manage payments and shipping as well as. With just a few clicks, BigCommerce allows you to list products for sale on Amazon, Ebay, Facebook and Pinterest.
BigCommerce is among the best eCommerce platforms online for beginners and advanced users.
The pricing starts at $29.95 up to $249.95
WooCommerce
WooCommerce is a powerful, flexible, open-source eCommerce toolkit solution built on WordPress. If you want to build a stand-alone online store from the ground up WooCommerce is the perfect plugin.
WooCommerce has all the essential features you need to set up an eCommerce site. The base plugin is 100% free, and you get tons of choices for the design and extensions of your online store.
Following the optional guided tour, you can activate the free WooCommerce plugin on an existing or a new WordPress site, and set up a new store in minutes. The official extension marketplace is on WooCommerce.com.
WooCommerce also has a free mobile app (Android and iOS) for store management that is really handy. WooCommerce offers extensive gateway features to choose from integrating with more than 140 region-specific gateways.
Squarespace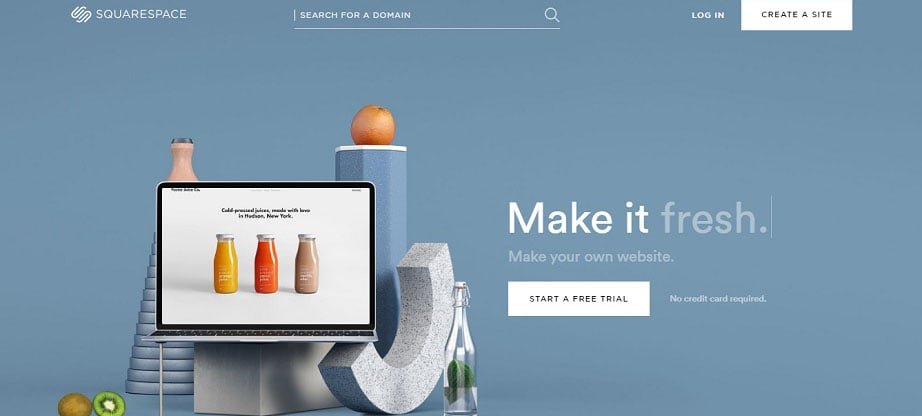 Squarespace, based in New York City, is a private American company, that provides software as a service for website building and hosting. 
Squarespace can be integrated via 3rd party with WordPress, Amazon, Shopify, Magento. Anyone looking to create a beautiful website can use Squarespace as an all-in-one solution. Domains, eCommerce, hosting, galleries, analytics.
PayPal, Apple Pay, or Stripe are the only payment processing supported by their eCommerce plans. It has an intuitive, easy-to-use drag and drop, visual website builder and award-winning customer support, but not so use like Wix or Weebly.
The eCommerce plans are Basic Commerce or Advanced Commerce for an online store. Both plans have no transaction fees and unlock specific eCommerce metrics, gift cards, customer accounts.
If you include the e-commerce feature the price starts at $26 per month, otherwise, the price starts at $12 per month if paid annually.
Prestashop
Prestashop is an open-source eCommerce platform that you can utilize for your store needs and it is currently used by 300,000 shops worldwide. PrestaShop is an innovative and efficient e-commerce solution with all the features you need to create an online store and grow your business.
This eCommerce platform can be hosted in the cloud or downloaded from the Prestashop website. PrestaShop had won the prize for 2014 Best eCommerce Solution for Enterprise and is the winner of the Best eCommerce Solution for SMB in 2014.
PrestaShop supports over 250 payment providers as add-ons including payment gateways such as PayPal, Discover Global Network, Amazon Pay, Worldpay, First Data and Authorize.Net.
PrestaShop is 100% free of cost.
Magento
Magento is a leading provider in the eCommerce platform space and Adobe-owned open-source eCommerce platform. It offers big enterprises an all-in-one eCommerce solution with a broad support network.
From all open-source eCommerce out there, Magento is the most extensive and full-featured. It comes in two different forms: Magento Open Source and Magento enterprise edition, which is paid version.
The backend support needs a professional Magento developer to handle due to its complexity. Magento has a huge number of quality themes and extensions which expand the capabilities of your site and integrate it with other applications. 
Complete control over the look, flexibility, content, and functionality of their websites is is what Magento offers to retailers.
Volusion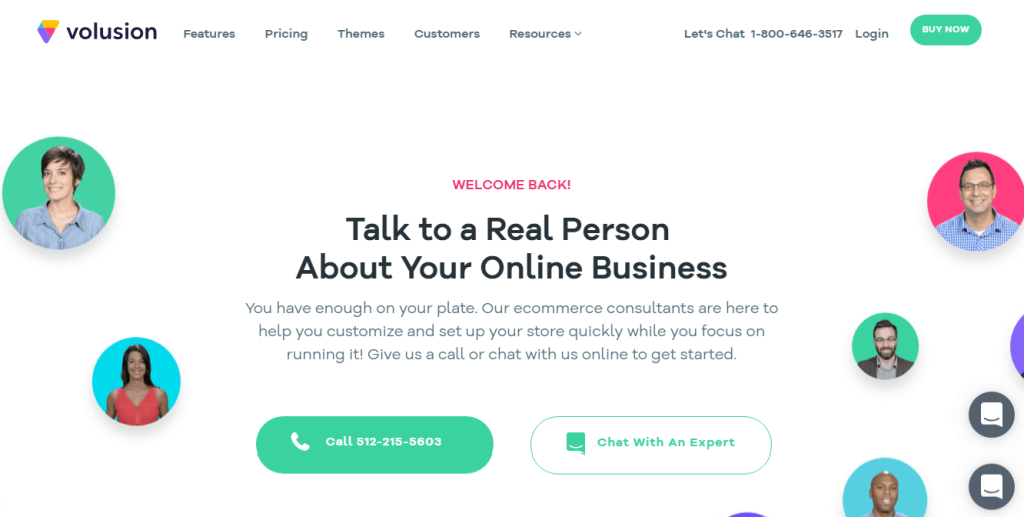 Volusion provides an all-in-one platform that is designed to accommodate any size business. Volusion was founded in Austin, Texas in 1999, by Kevin Sproles.
Volusion helps you get your store set up in minutes and it is an easy-to-use all-in-one platform. The platform has built-in SEO, and the integrations with places like Amazon Marketplace and eBay are far more intuitive than Shopify and BigCommerce.
It is one of the oldest ecommerce website builders around and used by over 30,000 online stores. It provides features like drag and drop products right into your store, customize your look with endless page options, tons of useful data, analytics tools, and payment options.
Volusion comes with a very flexible pricing scheme. There are 4 main pricing models at Volusion. The price starts at $15 per month up to $135 per month.
3dcart
3dcart is all-in-one eCommerce software built for the serious entrepreneur, packed with features, mobile-ready themes, latest SEO standards and marketing eCommerce tools to help you increase conversion rates.
3DCart. It's good for a startup, but if you'd like to be in complete control of your webshop, have access to a variety of site templates, themes, and thousands of plugins that will increase the functionality of your store, you should start looking for better alternatives.
If you are looking for something cheaper than Shopify, then 3dcart is the best option you can go with. 3dcart is an excellent online store solution for businesses and personal users of all sizes.
3dcart offers four monthly pricing plans starting from $19 per month up to $229 per month, as well as a 15 day Free Trial. All plans include unlimited disk space for your product images.
Some Ecommerce platforms will provide reports and analytics on where your customers are shopping, what they are buying, conversion and cart abandonment metrics and more.
The eCommerce platforms all have their own strengths and weaknesses. Look beyond your current needs, when picking the right solution, to select a platform that can easily scale with you.
For more great apps and tools that can save you money, and optimize your business and finances check some of our other posts in the Resources section.