Most people own a smartphone and what if you can make that phone work for you by installing some of the top Money Making Apps and start make money.
You can actually get paid for using these money-making apps regularly by doing things you already do – grocery shopping, playing games, watching movie trailers and videos.
10 Best Money Making Apps of 2020
Rakuten
Rakuten is one of the top cash-back apps out there and lets you get access to cash back, exclusive discounts, and in-store coupons.
Explore deals, shop at 2,500+ stores and earn Cash Back when you buy.
You'll also get a $10 Welcome Bonus! You can invite your friends and you get another $10. Daily deals help you save on everything you need.
Rakuten created apps for Android and iOS and browser extensions for most of the popular browsers and has added mote cool features.
After you've created your account, you'll use the search bar to find retailers you want to shop at or you can use their browser extension. If you are using their browser extension make sure it is activated before you buy.
Viggle
Viggle is a mobile and web-based award-winning entertainment marketing and rewards platform providing points for content consumption. Its apps for iPhone and Android allow users to watch TV to earn points.
For listening to music albums or watching tv shows you get reward points. With Viggle Live you can earn points by completing polls while watching a TV show live.
You'll start earning Perk Points. You can redeem your collected points for Prizes, Gift Cards, or exchange your Points for cash with our powerful prepaid debit card, Perk Plastik.
This application works by allowing you to "check in" to your favorite TV shows – or any TV shows – while you're watching.
Google Opinion Rewards
Google Opinion Rewards is a free app that rewards you for sharing your opinion and works on iPhone and Android
Download the app and answer basic questions about yourself. You'll then receive surveys once a week, although it may be more or less frequent. You'll get a notification on your phone when a short and relevant survey is ready for you, and can receive up to $1.00 in Play credit for completing it.
These surveys include product and hotel reviews to location-based merchant satisfaction surveys, opinion surveys and more.
When you take a survey using Google Opinion Rewards, your answers are aggregated and shared with the market researcher who wrote the survey questions.
Receipt Hog
Receipt Hog is another app in our collection of top Money Making Apps for 2020. It is a fun and easy way that lets you convert your receipts into real rewards and cash. Their simple steps to follow before you get paid such as the app on your device and create an account. Then start uploading pictures of your receipts for market research.
You can increase your earning by taking surveys and entering contests. You earn coins that later you can turn into PayPal cash and Amazon gift cards.
You can even earn more by referring your contacts & scanning barcodes etc.
Receipt Hog by InfoScout is a market research company, that conducts marketing research for brands and retailers.
Wikibuy
Wikibuy is a browser extension and mobile app that automatically scours thousands of shopping bargains, offers, and coupons from retailers while you're shopping online.
Wikibuy is powered by a community of over 1 million users who share prices and coupons found in real-time while they shop.
All you have to do is shop online after installing it and the extension will then automatically search other participating retailers, to see whether or not the offer the same or similar products at a lower price.
Wikibuyers also earn loyalty rewards at stores like Walmart, eBay, and Macy's. The credits you earn can be redeemed for gift cards on Wikibuy.com.
Sweatcoin
Sweatcoin app converts your outdoor steps into currency units called sweatcoins which later can convert into gadgets, sports and fitness kit, services and experiences.
Sweatcoin's activity tracker will let you keep track of your progress. You'll find Sweatcoin to be the perfect app to stay healthy, no matter if you want to keep track of your fitness level, get in shape, or lose weight.
Get exclusive offers for free, prizes and discounts that you will not find anywhere else.
Sweatcoin uses its own algorithm to count your steps they don't track your location and don't have to share any information with a third party.
CheckPoints
CheckPoints offers you to earn points for doing things like checking for items in the department store, scanning the items at a grocery store, and other errands.
You can get extra points by playing games and watching videos.
Later on, you exchange these points for gift cards and other rewards. They do not offer real cash like some other apps.
Field Agent
Field Agent app pays you to report specific information on the places that you go.
Once the app is installed, you can set it to check for jobs in your local area – generally pay between $3-$20. The jobs are usually to gather information, take photos, and share their opinions. Over 1 million "agents" joined their platform.
When there are new jobs in your area, you as the "agent" will be notified. The person who first accept the job have to complete the job in two hours.
Payments are made via PayPal.
ShopKick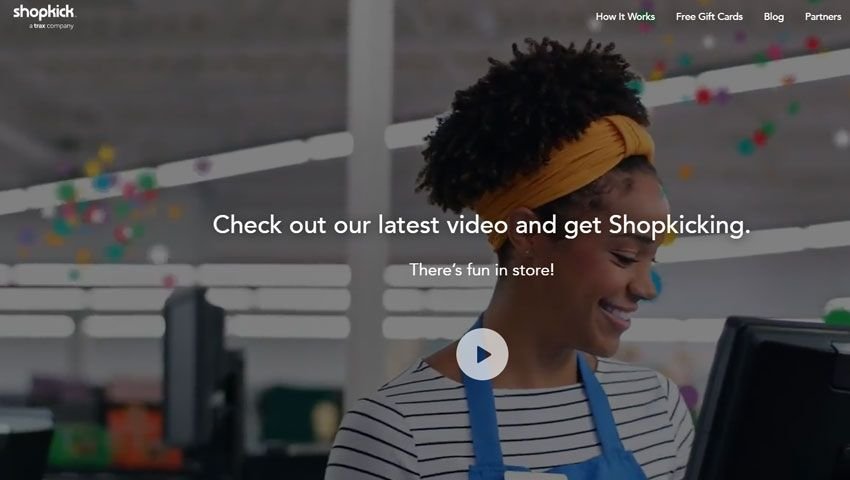 ShopKick app is another app that lets you make money with your phone by shopping in your favorite retail stores. Shopkick partner with thousands of retailers and online stores to provide high consumer engagement along the entire path to purchase.
Millions of users had downloaded their apps for iOS or Android.
Shopkick offers users rewards for shopping activities both online and in-stores. Some examples of activities include walking into stores, scanning items, making in-app or in-store purchases, submitting receipts, or completing a scavenger hunt for certain items,.
You can redeem your Shopkick points for free gift cards to your favorite retail stores such as Amazon, Walmart, Target, Macy's and more.
Postmates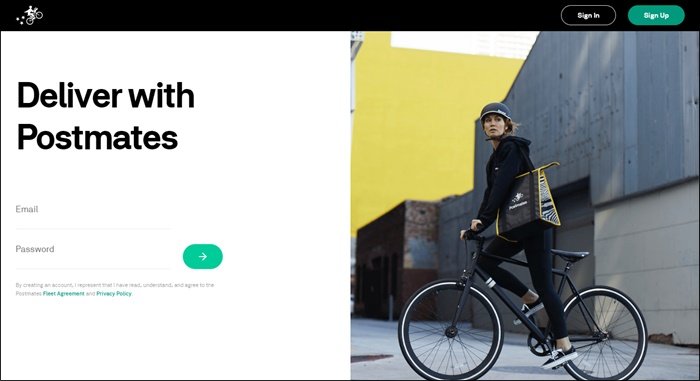 Postmates is an American company that offers local delivery of restaurant-prepared meals and other goods. Postmates is the largest, most reliable on-demand delivery and pickup platform.
Make local deliveries in your town and earn up $27 an hour doing so. There are many other types of delivery services out there, like Instacart.com which is a grocery delivery service, and TaskRabbit
Once your order is submitted, you'll be able to see a picture of your Postmate, the real person who will make your delivery. have more than 250,000 merchant partners and over 5 million deliveries per month.
Using these Best money making apps which you can install and earn some extra $500 to $1000 per month.
If you like to read more about other money making apps you may like to read: