Today almost everyone own a smartphone but not so many people know that they can make that phone work for them. Install some of the top Cash Back Apps and start making money while you are shopping.
Using these Cash Back Apps regularly you can actually get paid by doing things you already do such as shopping online, grocery shopping, shop in-store.
10 Best Cash Back Apps of 2020
Rakuten
Rakuten lets you get access to exclusive discounts, cash back, in-store coupons, and it is one of the top cash-back apps available today. 
Explore deals, shop at 2,500+ stores and earn Cash Back when you buy.
You'll also get a $10 Welcome Bonus! You can get another $10 if invite your friends. You save on everything you need by daily deals.
You can download on Android and iOS free Rakuten apps as well as browser extensions with more cool features for most popular web browsers.
In order to use the search bar to find retailers you want to shop at you have to first create an account, or you can use their browser extension. Make sure before you buy something If you are using their browser extension that is activated.
Ibotta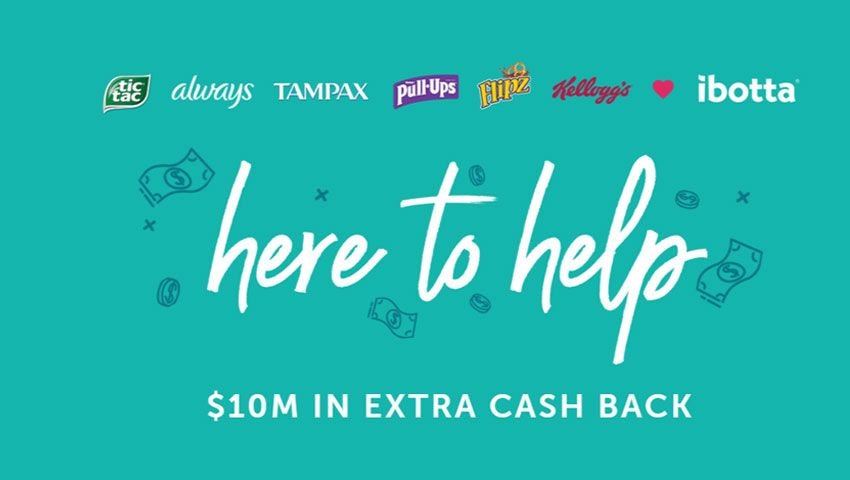 Shopping at some of your favorite online retailers, you can earn real cash back using Ibotta. So, how does it work? Before you shop in-store, you can browse offers in the Ibotta app or shop online via their app. Then link your loyalty accounts or you don't forget to submit your receipts and your cash back will start growing into your account.
You save with cashback rebates or earn points for buying your favorite brands. You can cash using Venmo or through PayPal, when you reach the minimum cash requirement into your account or instead you have the option to choose to receive gift cards.
Ibotta members have earned almost $700,000,000 in cash back from online coupons and rebates, according to their website.
Fetch Rewards
Fetch Rewards turns your grocery receipts into savings. You can save on thousands of popular products throughout the store by scanning any grocery receipt after you shop using their app. Earn points on every receipt you scan.
No more missing out on savings, clipping coupons, or chasing down expiring deals. Just shop, scan, and save. It's that easy.
There is no requirement to answer any questions, scan barcodes, or watch videos as some other apps. 
Fetch Rewards are really pushing forward and investors see that and approved $25 million in new funding.
Fetch Rewards gives you savings EVERY TIME you purchase a participating product, compare to other rebate and cash back apps that require you before you go grocery shopping to unlock coupons, causing you to miss out on savings. 
Receipt Hog
Another app in our collection of best Cash Back Apps for 2020 is Receipt Hog. It lets you convert your receipts into real cash and rewards in an easy and fun way. You can easily start by downloading the free app and create an account. Then the only thing you have to do to get paid is uploading pictures of your receipts for market research.
By entering contests and taking surveys you can increase your earning. You can turn into Amazon gift cards and PayPal cash all the coins you earn.
By scanning barcodes and referring your contacts, you can even earn more.
InfoScout is a market research company, that owns Receipt Hog and conducts marketing research for brands and retailers. 
Wikibuy
Wikibuy automatically scours thousands of shopping bargains, offers, and coupons from retailers while you're shopping online by using its browser extension or mobile app. 
A community of over 1 million users power the Wikibuy by sharing coupons and prices found in real-time while they shop.
 After installing the extension you just have to shop online and Wikibuy will then automatically search other participating retailers, for a lower price for the same or similar products. 
At stores like eBay, Macy's and Walmart, Wikibuyers earn loyalty rewards that can be redeemed for gift cards on Wikibuy.com.
Checkout 51
Checkout 51 is a Cash Back app where you can get gas rewards and cash back that saves you tons of money on your favorite brands and groceries.
Using your phone, you can get cash back offers, grocery promo savings, and more. Earn cash back rewards by snapping a photo of your receipt and redeem the offer.
Every Thursdays your offer list is updated with new saving opportunities and you can add your favorite offers to your shopping list.
They credit your account with Cash Back, when your receipt is approved. Cash-out when you hit $20 via check.
Drop
Drop doesn't require any coupons, or scanning receipts, which makes it the easiest way to earn cash back whenever you shop and earn gift cards for the things you love.
When you shop using the Drop app you receive points back from all your favorite brands and stores. 
Even if you do not carry the phone with you when you shop in-store at a connected retailer Drop will automatically add earn points on your entire purchase.
BeFrugal
BeFrugal.com is an online coupon and cashback website. Founded in 2009, the company is owned by Capital Intellect, Inc. and based in Boston,
One of the highest paying Cash Back apps BeFrugal gives you access to coupons for 5000+ stores and get paid via PayPal, Check, Direct Deposit or Gift Card.
For every qualified referral to BeFrugal, you can earn $10. Vacation Packages, Hotels, Airfare, and Car Rentals, all can be used with BeFrugal to earn Cash Back.
You end up with cash back, while the company gets more sales.
New features are always added from BeFrugal such as online calculators, printable coupons, weekly ads to help people find better deals and save more while shopping. 
ShopKick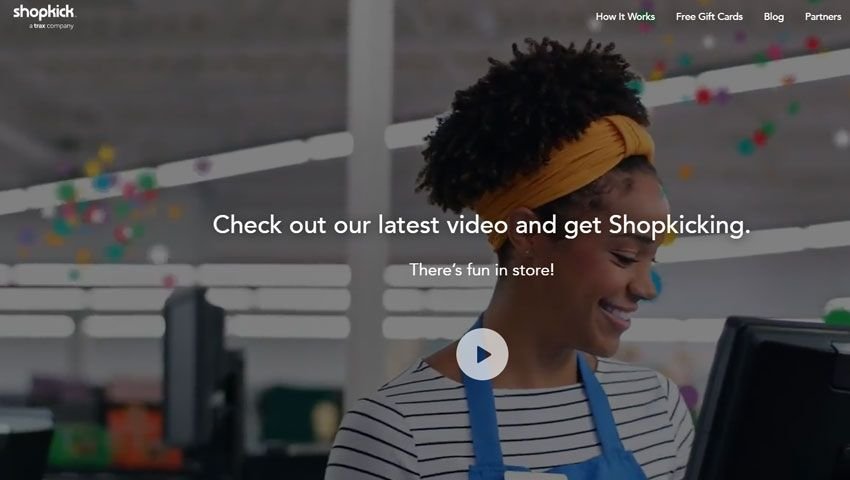 ShopKick app is another app that lets you make money with your phone by shopping in your favorite retail stores. Shopkick partner with thousands of retailers and online stores to provide high consumer engagement along the entire path to purchase.
Millions of users had downloaded their apps for iOS or Android.
Shopkick offers users rewards for shopping activities both in-stores and online such as scanning items, walking into stores, making in-app or in-store purchases, completing a scavenger hunt for certain items, and submitting receipts.
You can redeem your Shopkick points for free gift cards to your favorite retail stores such as Amazon, Walmart, Target, Macy's and more.
MyPoints
With MyPoints app you can shop online, answer surveys and earn points from your phone. The app lets you share your feedback on a variety of topics including TV shows, movies, shopping experiences and even new products and services.
After you download the app you can find the latest promo codes and deals for thousands of stores, and start earning points on every dollar you spend.
The accumulated points you can redeem anytime for $5 – $25 gift cards for Amazon, Walmart, PayPal, Target, and more. MyPoints is a free app you can find in the app store by using the links below.
Using these Best cash back apps you'll be getting extra cashback, just for doing something you were doing anyway – shopping! Combining with your credit cards cash back this could a pretty sweat deal.
If you like to read more about other money making, savings or cash back apps you may like to read: