The tourism industry worldwide is booming, in the recent decade, and the reason why so many travel bloggers are coming up. According to World Travel & Tourism in 2018 the travel and tourism industries accounted for 10.4% of the world's total GDP and it is expected to grow by 3.6% in 2019! In a time of nomadic millennials who prefer to travel the world, travel bloggers can earn a lot through affiliate marketing.
Following this guide, specifically, focus on affiliate marketing programs for travel bloggers, will help you choose the best affiliate programs.
Affiliate Marketing Programs for Travel Bloggers Guide
Travel isn't always pretty. It isn't always comfortable. Sometimes it hurts, it even breaks your heart. But that's okay. The journey changes you; it should change you, since marks can be left on your consciousness, on your memory, on your heart, and on your body. You take something with you. Hopefully, you leave something good behind. – Anthony Bourdain
One of the most popular names in the travel industry and in my opinion the best affiliate marketing program for travel bloggers, Booking.com gets a lot of traffic in terms of hotel bookings. The commission rate of their Affiliate Program starts at 25% and can go up to 40%. The more bookings you refer the higher commission you'll get. If you refer 501+ confirmed bookings per month your commission will be 40%.
It's free to sign up for and if you are using WordPress to power your travel blog you can take advantage of using their official WordPress plug-in that will make your affiliate marketing life better!

Most people refer TripAdvisor website for travel recommendations, reviews, and bookings. You will partner with the most trusted and world's largest travel community by joining the TripAdvisor Travel Affiliate Program. This is a great choice for travel bloggers to earn additional revenue and provide your users with access to 760+ million reviews, plus 500,000 city and hotel pages.
The TripAdvisor Affiliate Program can earn you up to 50% commission on all confirmed bookings!

The Agoda Affiliate Program has over a million recommended stays around the world and offers a commission rate of up to 60%. The base commission rate is 35% for under-50 referrals. If you are referring more than 1,000 confirmed bookings a month you go to the highest paying tier of 60% commission! They have a nice interface, easy to use and you can track your commission in their dashboard.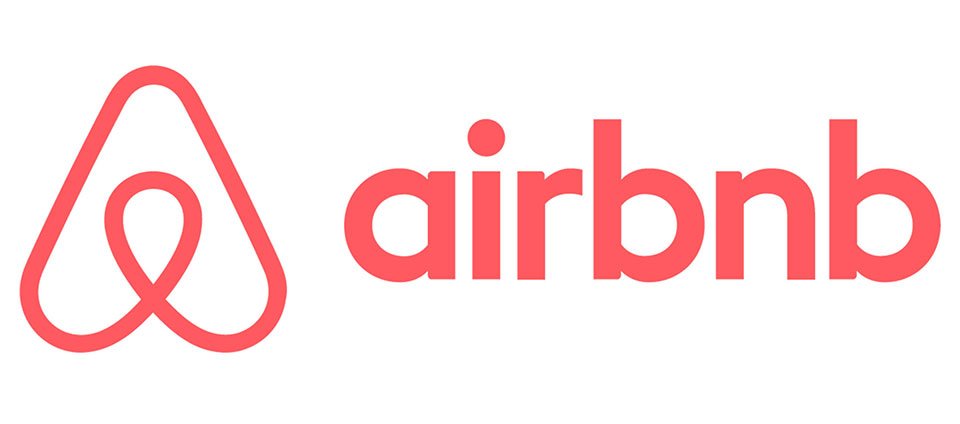 Earn commissions and provide more choices to your users with the Airbnb Affiliate Program. The difference here is that using this referral program you get paid in points instead of cash. Later you can use these points to purchase products on the same network. AirB&B's referral program is one of the most popular ones on the market and you can earn up to US $4000-$5,000 travel credits!
Amazon is the most popular online shopping website, that focuses on e-commerce, cloud computing, digital streaming, and artificial intelligence. You can sign up for the Amazon Associates affiliate program for free and choose only travel gear that is up on the website. Amazon pays is pretty – low only up to 7% commission, but the good news is that this commission applies to any purchase made after they clicked on your link and not just the product you linked to!
ShareASale is an Affiliate marketing hub where you can find affiliate programs in any category. It services two customer sets in affiliate marketing: the affiliate, and the merchant. Affiliates use ShareASale to find products to promote and earn a commission for referrals on those products, including many of the top travel airlines, hotels, and destinations. You get paid via direct bank deposit for every confirmed purchase!
The Cruise Direct affiliate program offers links, banners, etc. for better marketing and makes it easy to use.
Affiliate partners can earn 3% commission on bookings made by customers from the partner's website to CruiseDirect. The commission will be paid as soon as it is received from the travel supplier. A unique identifier is assigned to all links of the affiliate partners. It can identify where to credit the clicks and bookings via the affiliate partner's website for each user who comes to CruiseDirect. The cruise tours are a luxury and a single-family booking can cost up to $5,000.
Skyscanner is a travel metasearch engine and a travel fare aggregator website. In 2016 the website has been acquired by the largest travel company in China. The site is available in over 30 languages and is used by 60 million people per month. Skyscanner is most popular for checking ticket prices for flights.

Sandals Resorts International is a famous Caribbean luxury resort chain for couples retreats and family vacations and it has properties throughout the Caribbean islands of Jamaica, The Bahamas, Saint Lucia, Antigua, Turks & Caicos, and most recently Barbados, and Grenada with sixteen Sandals Resorts, three Beaches Resorts, one Grand Pineapple Beach Resort, one Fowl Cay private island resort and four villa properties in Jamaica.
They offer a 4% commission which may sound like it is not a lot but consider that this is for a single booking at a luxury hotel where the price could range from $150 to $2,000! You can sign up for their affiliate program and start making enough money so one day you can plan a luxury vacation on your own!
For more information about other affiliate programs, you can check our affiliate section.