The best car insurance companies are not just providing the coverage at a reasonable price but there are many other factors to consider.
To find out what kind of insurance you need, you have to know how much you want to spend and the type of cover you want. For example, you'll want a third-party property coverage, if you want protection from damaging other people's property, but do not want to spend much money on covering your car.
What to Look for in Car Insurance?
When you are shopping for a new car insurance make sure you look for the following things to help you evaluate the insurance company:
Personal injury and personal liability
Uninsured drivers
Getting stranded
Deductible vs. premium
Amount of driving experience
Solid ratings
Quality of customer service
Major accidents
Affordable premiums
Multi-policy discounts
Review your coverage
Do an annual rate check
Take advantage of discounts
It is always a difficult job to find affordable car insurance companies for your vehicle. But don't worry we have listed the best auto insurance companies in U.S. for you. 
Best Car Insurance Companies
State Farm

State Farm with almost 18,000 agents spread around the country is one of the top choices.
To be able to sell insurance, State Farm relies exclusively on its agents. Only State Farm agents can sell State Farm insurance, and their agents can sell only State Farm products.
Pros
Biggest company for car insurance
Wide selection of policies
Fantastic Mobile App
High-risk auto insurance
Cons
Higher prices than its competition
Expect hard upselling
Inconsistent service
Geico
Geico has various kinds of auto insurance policies and also offers different kinds of discounts. The company can help you save money on your policy and get cheap car insurance.
GEICO started by selling insurance to U.S. government employees and military personnel. Later, the company continues to grow and expand by including a customer base in the private sector.
GEICO offers the very best pricing reserved for safe drivers and consistently provides one of the most competitive rates.
Pros
Many standard discounts
Innovative mobile app
Financial stability
Easy repair process
Accident forgiveness without extra fees
Cons
Low online customer service reviews
Claims typically handled online
Progressive
The Progressive Group of Insurance Companies has always lived up to its name by being one step ahead of the insurance industry and finding new and affordable insurance solutions.
Progressive claims new customers save $699 on average when they switch. Including unique discounts helps Progressive to offer lower rates.
Pros
Customizable coverage
Industry-specific options
Easy online access
24/7 assistance
Innovative quoting tools & discounts
Cons
Average customer satisfaction
Higher premiums
Allstate

Allstate auto insurance is one of the best car insurance companies in the USA. The company has offered car insurance deals to thousands of people. The company's market share continue to grow even though their customer service had complains from many drivers.
The Allstate Corporation is an American-based insurance company, headquartered in Northfield Township, Illinois
Allstate's initial application process is fairly simple and takes just a few minutes to complete online.
Pros
Comprehensive quote tools
Plenty of discounts
Dedicated agents
Cons
Coverage costs tend to be above average
Rated average for customer service
Lacking several standard discounts
USAA
USAA is based in San Antonio, Texas, and it offers auto insurance exclusively to current and former US military personnel and their families.
Military members and their families can get some of the lowest rates and best customer service in the industry.
Pros
Easy online forms
Top-rated customer satisfaction
Driver discounts
Membership savings
Vehicle discounts
Complete line of financial services
Cons
Very few physical locations
Limited membership
Farmers Auto Insurance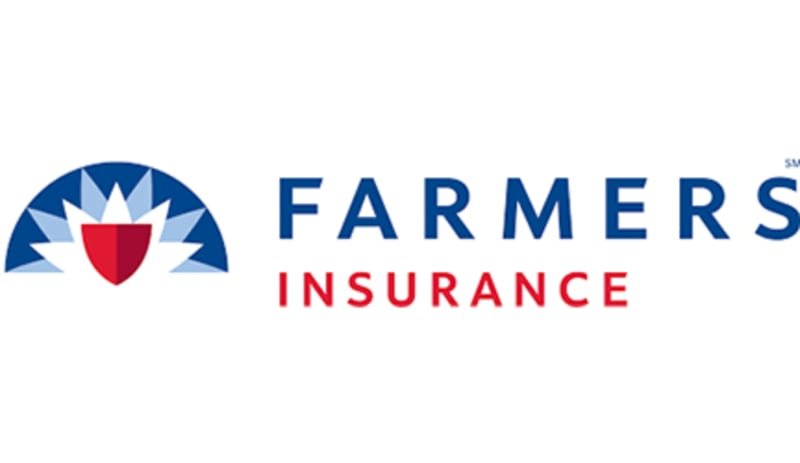 Farmers Auto Insurance has grown into a Fortune 500 company that covers more than 10 million households with a wide range of coverage.
Through a network of almost 50,000 independent agents, the company is able to offer its policies in all 50 states.
Farmers offers some of the best-priced home insurance policies and decent car insurance rates and it is one of the best car insurance companies in USA.
Pros
Decent claims processing
Solid discounts
Good customer service
Rewards Visa Card
Personal support
Cons
Expensive for younger drivers
Service depends on region
The Hartford

The Hartford's auto insurance might be right for you, If you're looking for great coverage with a suite of additional benefits like rate protection and post-accident care.
Even if you are not over 50 years old, you can still join AARP as an associate member.
The Hartford offers an excellent mobile app, which requires a fingerprint scan to log in. You can use the app to start a claim, download insurance documents, contact roadside assistance and more.
Pros
Exclusive benefits for AARP members
Nationwide availability
Superior consumer and financial ratings
Discounts for electric and hybrid cars
Free policy cancellation
Locally available agents
Digital claims reporting
Above-average customer service
Cons
Fewer discounts
Exclusively for drivers age 50+
No ridesharing coverage
No transport trailer coverage
Non-AARP members cannot apply
No travel expenses or trip interruption coverage
American Family
American Family Insurance has been rated by one of the top Car Insurance Companies in the states where provide insurance.
According to the Better Business Bureau, the American Family Insurance is rated with A+ rating.
The company offers many programs for teens and students, but it operates only in 19 states.
Just for signing up with American Family, you can get a 5% discount for the program called mySafetyValet. The program requires monitoring your driving behavior by placing a small device in your car.
Pros
Multiple discounts
Claim filing options
Innovative products
Excellent rates for older drivers
Good programs for younger drivers
Cons
Average website
Slow quote processing
Not many coverage options
Limited coverage area
Poor online customer reviews
Long claims process
Amica

Amica has been in business for more than a century and it is proud to be known as the oldest mutual insurer of cars in the United States..
Besides the standard comprehensive coverage and great customer service, Amica offers a number of perks and special programs to benefit customers.
Amica has a good reputation in the United States of America and has a very high percentage of customers who say they will buy insurance from the company again.
Pros
Exclusive benefits for AARP members
Pays dividends
Good for Young drivers
Cons
Limited coverage area
Not always the cheapest
Buying car insurance should be given just as much importance as buying the car itself. In this post, we presented the top Car Insurance Companies in USA. If you have any suggestions, please let us know in the section below.
Check some of our other blog posts focused on Insurance to help you find your best options.